Fang: a big handsome black male with blazing blue eyes, with long fangs.and he has big mucels.he is highly protective of his pack and the ones close to him. Mess with him or his pack and you will be VERY sorry...he dreams of being leader some day and does have ambition on becoming leader some day. mate: none
pack: daylight pack
p.s when u make him mad, he looks like a bear, big,stoung,mad, showing is fangs, he would scare anyone away, deadly.
Blaze: a red male with green eyes, he loves to hunt, playful and he is vary fast, he would race anyone and he is vary skinny. pack: has not picked yet

Snow: a white wolf with green eyes, young and Very beautiful. shy, loves to run around. to feel the wind in her fur. when you make her mad, she will get you back no matter what. mate: looking for a good male.
PACK: nocturnal pack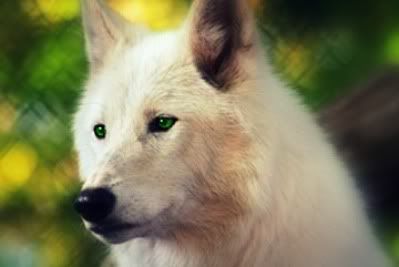 ( i rp as fang alot just so you know)