Ghost: A black wolf with glowing red eyes, he has no home and has always been traveling.. he never sleeps nor rest. He is a legend and watches you from the dark..  he killed his family and has always been alone.. He refuses to join a pack as he enjoys his life on his own..
Ghost is a very antisocial wolf, and he isnt really easy to get along with, many say this wolf is a "Legend" he comes and goes and is a very.. "Ghostly" looking wolf. 
Mate: None: DOESNT WANT ONE 
Pups: Hates pups and wants to kill them all c:
Wolf.
Jay: Jay doesn't like the big crowds he is actually a chill wolf who likes quiet, he is fun to be around. But jay's past saddens him and he will never forget..  
Mate: None
Pups: None
Wolf.
Ash:
 A very courages wolf who trys his best and is very heroic. He is easy to get along with and is very protective over friends and loved ones. Ash doesn't have many friends but he is very social and always happy to make new friends. 
Mate: none
Pups: None
Wolf.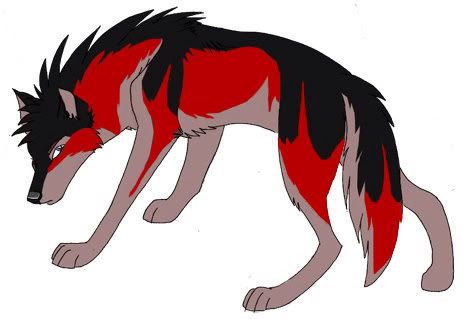 Damien: Damien has a dark side to him, he just wants to murder every wolf but the other side of him tells him not to..
Mate: None
Pups: None
Wolf.
Koto: Koto has a good heart :3 He is easy to become friends with and is a very courages and heroic wolf, he likes to go on adventures and hates to give up on something. He is a very mellow wolf but then he can be very hyper XD 
Mate: None
Pups: None
Wolf.
I named him after a dog that was part wolf in real life he was a really nice dog he had three legs o: , my neighbor owned him and sadly they had to put him down
 But he means alot to me. 
Leah: A friendly she-wolf who has a big heart and is  very helpful and wise, she is always happy and is very hyper at times. But can be very mellow and chill. Leah is a beautiful wolf who likes to take on responsiblity. 
Mate: None (Wishes she had one)
Pups:  None {Wants some of her own some day}